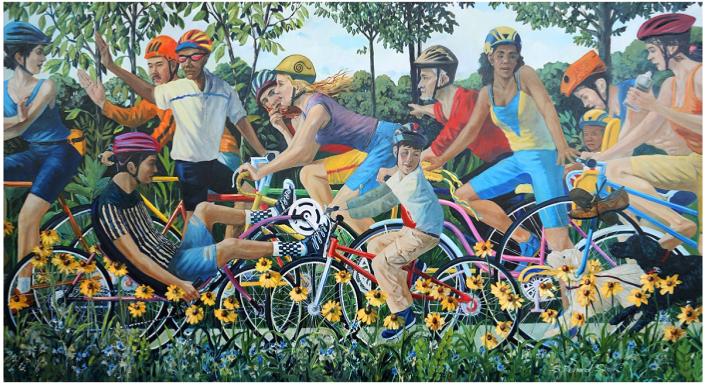 Many thanks to these donors!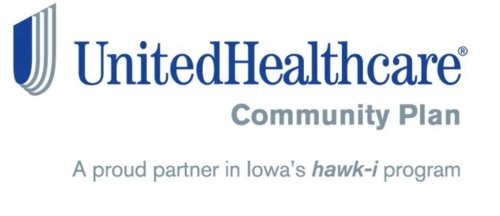 UnitedHealthCare Community Plan Marilyn J. Kittleson Lynette and Larry Sherer Jason D. MeyerThe Pocock FamilyThe Clawson FamilyThe Bartlett FamilyThe Baughman FamilyThe Schoelemer FamilyRaymond LaytonScott T. SlaterPeoria United Methodist ChurchLowen Visual Imaging Ankeny Budget Truck RentalCorporate ImageBecky and Jim Mile-PolkaAnonymous Scheels All Sports-Scheels HardwareIchi Bike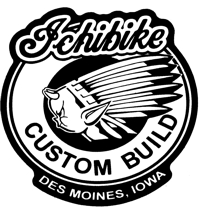 Donations can be made directly to the Metro Arts Alliance, note 'Dick Shook,pch' in the comment section. (and please include your name and address.) On-Line Donation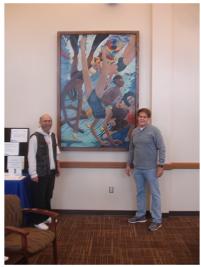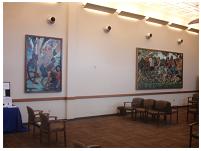 Many thanks to Ray Layton for his beautiful frame of "Weightless"...and...it was a perfect fit! And thanks to Rick Kozin for his help with the installation today. "Bike Club" has been varnished and a small repair made to its frame. Next on the agenda is to begin the stretcher bars for the playground painting which is destined to hang on the East wall.

Prints are available for Weightless as well as Bike Club.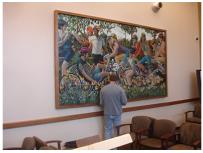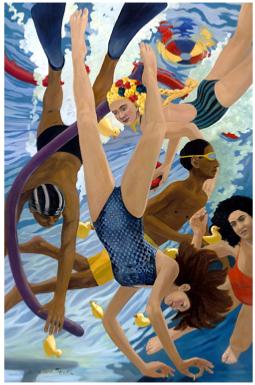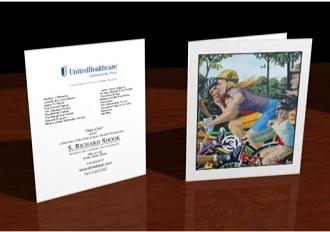 A detail selected from the "Bike Club" painting on the front, on the back a list of donors.

80lb cardstock, bright white

Includes 20 cards and 20 envelopes.
Free shipping.
$25.00

"One on One" (formerly shirts and skins)
6' x 8'
oil on canvas

In progress, check back for updates.